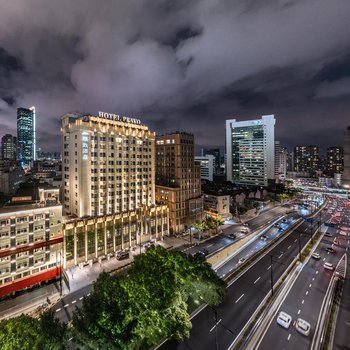 The hotel is located on the North Bund of Shanghai, about 1.8 km from Nanjing Road pedestrian street and about 5 km from People's Square.
This is a landmark boutique hotel with dining options, parking and Wi-Fi. The hotel has more than 100 salon suites. Spacious room with minibar, tea and coffee making facilities, TV, fully automatic bathroom facilities from Japan and toiletries.
On the first floor, the second floor of the business center, the third floor of the foot bath spa, Yayan Cantonese high-end restaurant, afternoon tea, cafeteria on the fourth floor, gym, laundry, 16th floor, executive bar, multi-functional banquet hall, sky garden restaurant, net red card holy place gathered here with an international level of elite management team.
Laundry and dry cleaning services are available and car rental can be arranged upon request. Luggage storage is available at the 24-hour reception